It's good to have more tools in our toolbox to help treat depression! Over the past few years, Ketamine and Esketamine (also known as Spravato) have been helping some people who previously struggled with treatment-resistant depression.
Although no treatment is guaranteed to work, ketamine and esketamine utilize different neurological pathways than the typical antidepressant medications we've used for years. Some people respond to this approach in a more robust way. Ketamine can also be helpful for acute and chronic pain, including neuropathic pain such as fibromyalgia.
Ketamine works in the brain's glutamate pathways, setting it apart from other typical antidepressants. Ketamine also promotes neurogenesis and the formation of new neural connections, which means the brain grows to better heal and support itself on a biological level.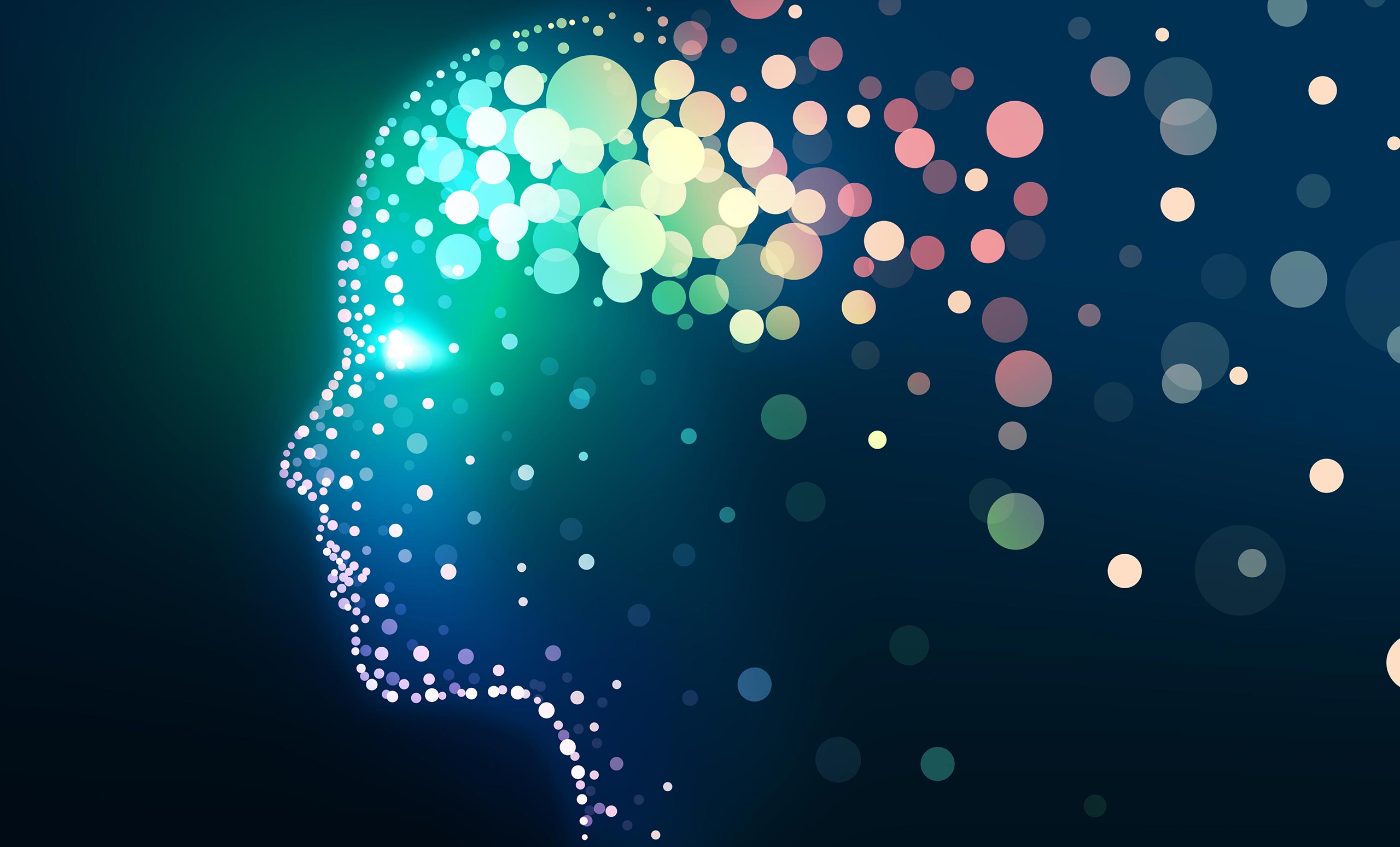 While ketamine treatments alone can be largely beneficial for mood, research indicates that combining ketamine and psychotherapy may provide even greater healing. This is especially true for individuals with complex trauma or PTSD.
This Ketamine Assisted Psychotherapy (KAPS) model essentially works to expedite therapy. With ketamine as a catalyst, individuals are better able to integrate what they discover in therapy. Patients describe feeling they can view themselves and their struggles from a third-person point of view; they can access and discuss painful or traumatic events without them feeling as sharp or stressful. Improved neuroplasticity from the ketamine treatments also helps to integrate the knowledge gained in psychotherapy into the "self" where true healing can occur.
The Treatment Process
At Concord Health, we offer both intramuscular and sublingual ketamine treatments. Those interested in a possible trial of ketamine to aid with their depression or as an adjunct to their psychotherapy are seen by one of our clinical staff for an hour-long overview appointment to make sure ketamine or esketamine is medically a good fit and to explain what it's like to have a ketamine treatment.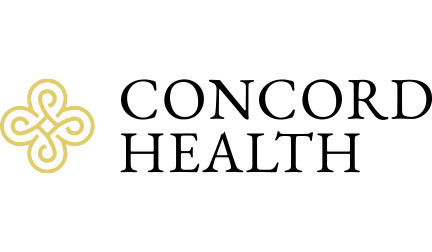 Medical contraindications include a known history of vascular aneurysm, unstable cardiac conditions or active seizure disorder, uncontrolled hypertension, as well as active mania or psychosis.
On the day of Spravato treatment or ketamine "journey," each patient at Concord Health has a private room with a zero gravity recliner. Headphones with special playlists designed for psychedelic work are provided, as well as a weighted blanket and eye mask (if desired). After the medication is administered, a dissociative experience akin to having a "lucid dream" typically follows.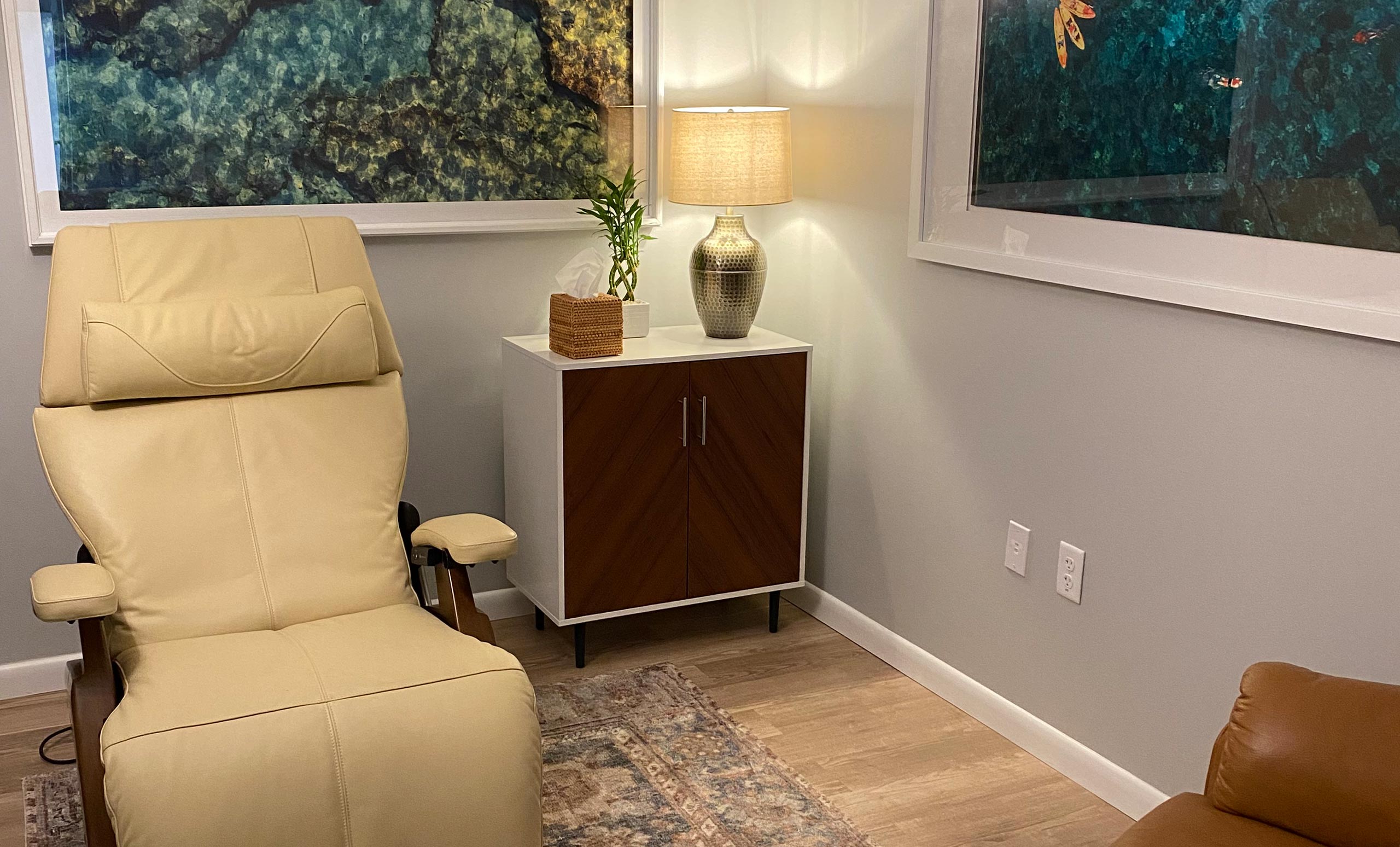 We encourage patients to come to the process with the intent of finding healing, but without expectation beyond that, because everyone's experience is a little different. Some people have story lines like a dream. Other people see lights with abstract colors and textures. Emotional journeys without visuals at all also occur. No matter what kind of journey is experienced, the biological benefit of the ketamine treatment is conveyed and healing can occur. A clinical staff person is with the patient throughout the entirety of their experience to make sure they feel safe and well cared for.
If you would like to learn more about treatment with ketamine or esketamine, call Concord Health at (727) 285-8770.